'Bolsonarist' group wants immediate exit of illegal Chinese from Brazil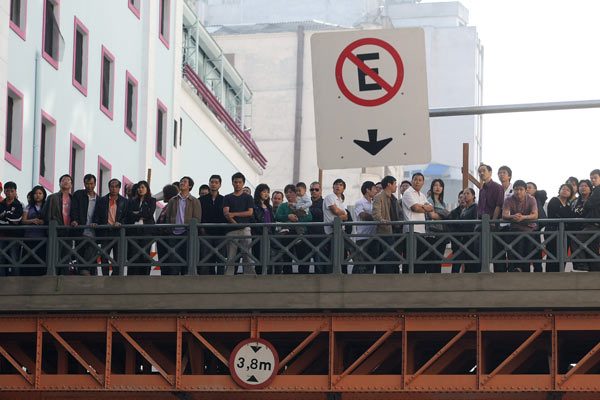 The Federal Police is responsible for investigating illegal Chinese immigrants who are in Brazil
The nationalist group – Closed with Bolsonaro – with more than 40,000 followers on a social network, defends the immediate deportation of illegal Chinese from Brazil, in the Trump way of deporting.

United States President Donald Trump argues that immigrants who enter the United States illegally should be deported "immediately".

One of the leaders of this thought, the military officer Marcelo Paixão, heard on the portal – Health & Social Rights – affirms that the ideals of a nation for its people is not xenophobism.

"Imagine you arrive at your house today, and there, there is a person you do not know occupying it. So, we feel with the amount of Chinese at the Imported Fair, here in Brasília ".

Paixão and the group defend that President Jair Bolsonaro takes the same measures as Trump, when he chartered planes to deport illegal people from the country.

The U.S. Supreme Court had given its approval so that the Trump administration could deport illegal immigrants from the US quickly and without judicial review. The decision was passed in court by 7 to 2. In an interview, Bolsonaro in turn ratified the decision.

"Look, what I say here is going to be controversial, right? I think that, in any country, your laws have to be respected, right? Any country in the world where people are there illegally, it is the right of that head of state, using the law, you know, to return these nationals, "declared President Bolsonaro on a visit to India on January 25.

Ordinance No. 666, OF JULY 25, 2019 (new rules for the deportation of foreigners), among others; states that:

Paragraph 6. No one will be prevented from entering the country, repatriated or summarily deported for reasons of race, religion, nationality, belonging to a social group or political opinion.

Paragraph 7. Entry into the country will not be prevented or the person persecuted abroad for purely political or opinion crime will not be subjected to repatriation or summary deportation.

"Strategically, the Communist regime of Xi Jinping, has spread Chinese throughout the world, with a focus on its project to make China the world superpower. We are playing this communist idea when we buy Chinese products or give them shelter in our countries. Our president has already stated that the Brazilian immigration law is 'a shame', emphasizes Paixão.

The group's leader believes that this will be a reality – deportation of illegal immigrants – in the possible reelection of the president in 2022.