Tesla: investors who got rich thanks to the company's shares. And now?
With information from: BBC | Mail Online | CNBC |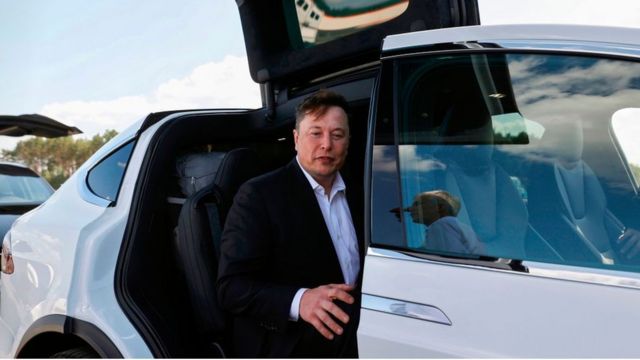 Shares of Elon Musk's electric car company rose more than 700% in 2020 The incredible rise in Tesla's stock price this year created a new club for the wealthy, calling themselves "teslanaires", a play on words combining the company's name and "millionaires" in English.
The shares of Elon Musk's electric car company rose more than 700% in 2020, making it the most valuable automobile company in the world.
But it has been a roller coaster ride for long-term investors who put their money in the company, due to the ups and downs that the stock has experienced since the company entered the stock market a decade ago.
For those who managed to overcome volatility, it was a journey to wealth. Advertisement This month was a milestone for the automaker when it entered the S&P 500, a stock index that includes stocks from companies like Apple, Microsoft and Facebook.
Tesla's shares soared that the company became one of the ten most valuable companies in the index.
Not only that. Tesla shares are now priced higher than the combined valuation of General Motors, Ford, Fiat Chrysler Automobiles and Toyota.
Still, Tesla makes only a fraction of the vehicles that its more established rivals have been selling for decades. "Tesla is a very polarizing action. It has its fans, many of whom own Tesla cars, and many critics, especially in the financial community, who say the company's shares are overvalued," said Will Rhind, CEO of investment firm GraniteShares.
"Investors who bought stocks early did very well, and some are now millionaires as a result." Tesla Critics say the company's stock is overvalued Much of the growth in Tesla's share price is due to increased car sales, fueled by strong demand from China and hopes for subsidies for electric vehicles.
The move to electric cars around the world has placed automotive companies like Tesla in a privileged position. Many investors also believe that strong growth is expected in other parts of Tesla's businesses, including its autonomous driving software and electric batteries.
An overvalued company?
Tesla went public in June 2010 at a price of $ 17 per share. This week, that price reached more than $ 650. With this huge jump in stock prices – which also continued to rise during the 19-covid pandemic – Tesla's critics say it is overvalued. In a report released in early December, JP Morgan analysts noted that using virtually all conventional metrics, Tesla's shares "are not just overvalued, they are radically overvalued". Elon Musk.
Tesla went public in June 2010 at a price of $ 17 per share. This week, that price reached over $ 650.
But other investment experts argue that Tesla should not be seen as an auto company.
"Part of Tesla's appeal to many investors is that the company is more than an auto company and the success of its batteries will open up many revenue streams," said Edward Moya, senior market analyst at Oanda.
"Think about the role Tesla is playing in the transition from fossil fuels to electricity and storage. In that sense, the question for investors today is: how do you value tomorrow's technology?"
Tesla also sells solar panels and storage batteries for homes.
The 'teslanários'
There is a real army of fans who strongly believe in Tesla and predict that the stock price will continue to rise, convinced that Elon Musk's company has a bright future.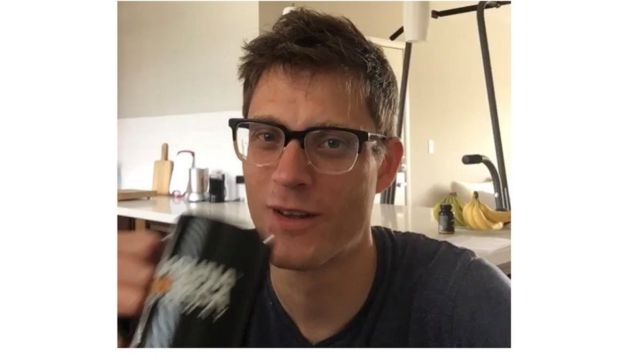 Jason DeBolt Since 2013, Jason DeBolt has purchased 15,000 shares that today are worth more than $ 10 million.
One of them is Los Angeles engineer Jason DeBolt, who made his first investment in Tesla by buying 2,500 shares at a cost of $ 19,000.
"I started investing in Tesla in 2013, after buying a Tesla Model S and taking a tour of the factory," he says. Since then, he has continued to buy more shares, and the 15,000 he now owns are worth close to $ 10 million (more than $ 50 million). He agrees that, as a long-term investor, he is on a roller coaster and explains that "it was very difficult to see the media attacking Elon and Tesla.
That was worse for me than the falling stock price, since I knew that he (the price) would recover. "
DeBolt is a member of the Tesla Shareholders' Club community and maintains regular contact with other investors through the Facebook group.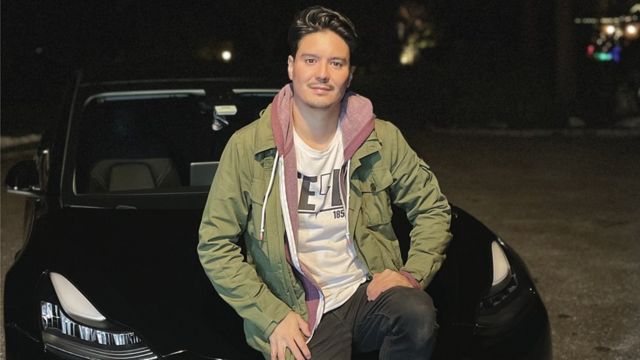 Another experience is that of Scott Tisdale, who lives in New York. He started investing in Tesla when he saw the Model S for the first time in 2013 and has so far accumulated around 4,000 shares, the current value of which is close to $ 2.8 million (more than R $ 15 million).
Scott Tisdale started investing in Tesla in 2013 'I haven't finished investing yet because I think the real story is about to start,' says Scott Tisdale.
'I haven't finished investing yet because I think the real story is about to start,' says Scott Tisdale
"I haven't finished investing yet because I think the real story is about to start, and people have been saying that the shares have been overvalued since before I started buying them," said Tisdale.
"It is incredible to belong to this growing group of 'Teslanaires'. It is almost as good as telling the pessimists that I was right."
And now?
Experts say Tesla's stock price is unlikely to see a further 700% growth next year, which would limit the number of new "treasurers".
They also point to the growing competition from companies like Apple, which has reinforced its plans to build an electric car with its Chinese rivals.
"Tesla's competition has bigger pockets and can take bigger risks", explains Moya, from Oanda.
On the other hand, experts also warn of the risk of putting all the money in one company and recommend the application of funds in different companies.
Tesla 2021 to 2024
But looking ahead to 2021, Tesla is building new factories in Austin, Texas and Brandenburg, Germany, among other efforts to grow its production and sales volume. Musk cautioned shareholders on the company's last earnings call that it could take 12 to 24 months to hit full capacity at new factories after they begin operations — significantly slower than what Tesla achieved in Shanghai.
As Tesla faces a greater number of competitors the world over, in luxury and lower priced segments, IHS Markit forecasts electric vehicle sales will represent 10.2%, or 9.4 million, of the nearly 92.3 million vehicles it expects to sell globally in 2024.