President Joe Biden diversifies government with women and blacks in key positions
The diversity in the American election was not restricted to the presidential election.
The elected Democratic duo: Biden and Kamala – who prevented the re-election of President Donald Trump and his deputy, Mike Pence, two white men – who put together a team made up entirely of men and whites; it is already beginning to present a plural government that looks like the country they will govern for the past four years.
Joe Biden on Sunday named seven women to key communications roles in his incoming White House. His transition team says it's the first time in history that the positions will be filled entirely by women.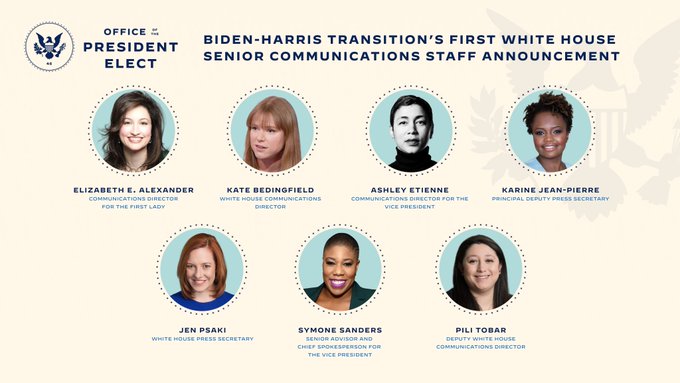 The economic team consists of four women and two men with the presence of African Americans. "This crisis-tested team will help lift the United States out of our current economic crisis and rebuild better – creating an economy that gives every American a fair chance and an equal chance to progress," he wrote on his twitter.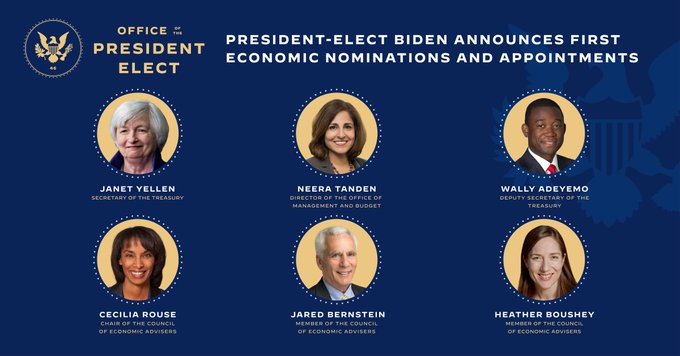 Delivering on his promise, President Biden is respecting diversity in the formation of the cabinet of ministers and in the appointment of other federal positions.

Another promise with a view to diversity in power is that her first appointment to the American Supreme Court, if she opens a seat, will be for a black woman.
Joe and Kamala Harris have taken on reducing the gender and race inequalities of power in the United States, and Americans can already see these changes that are actually happening.